68 Mustangs for sale
Posted by
hybrid
on (1936 views)
One of our members has some Mustangs for sale.
Mert has 3 68 Mustangs he's looking to part with quickly.
$75,000 - S code/C6 convertible, Lime gold, black interior, black top. Was a weekend driver after bare metal resto in 2005. C6 has just started slipping and needs a look. $75k Comes with spare C6 (R servo, recent rebuild) and spare black top (existing one is fine, just have a spare I'll add to the deal).
$65,000 - S code/4 sp toploader GT coupe. Royal Maroon, black vinyl roof. Restored from bare metal in 2012. Fried dash wiring harness after getting it driving after resto. Replaced harness and never got around to reinstall dash. $65k Includes many "extras". Has bench seat, comes with buckets and very clean and complte 4 speed console. Most AC parts included as well. Has 67 dual screen air cleaner and comes with full and ready to bolt-on complete and correct '68 S code air cleaner setup (base, chrome lid, correct snorkel, S-tube, heat shield, and functioning air motor, $2.5k US, minimum, if you can even find some of the parts). New 3.25 tru-trac rear.
The EXP below is not so standard, but the quality is top notch.
$110,000 - EXP 500 (Shelby coupe) repli-bute. 445 stroker, C6, 3.00 tru-trac. Custom jarrrah veneer dash and shelby console. Custom OEM comfort weave interior. AM/8 track. Correct Shelby sequencing tail lights. All rear fibergalss OEM, front Branda "best". Took second place at 2014 Melbourne Motoclassica. $110k Comes with a few extras I have not installed, oil cooler, trans cooler.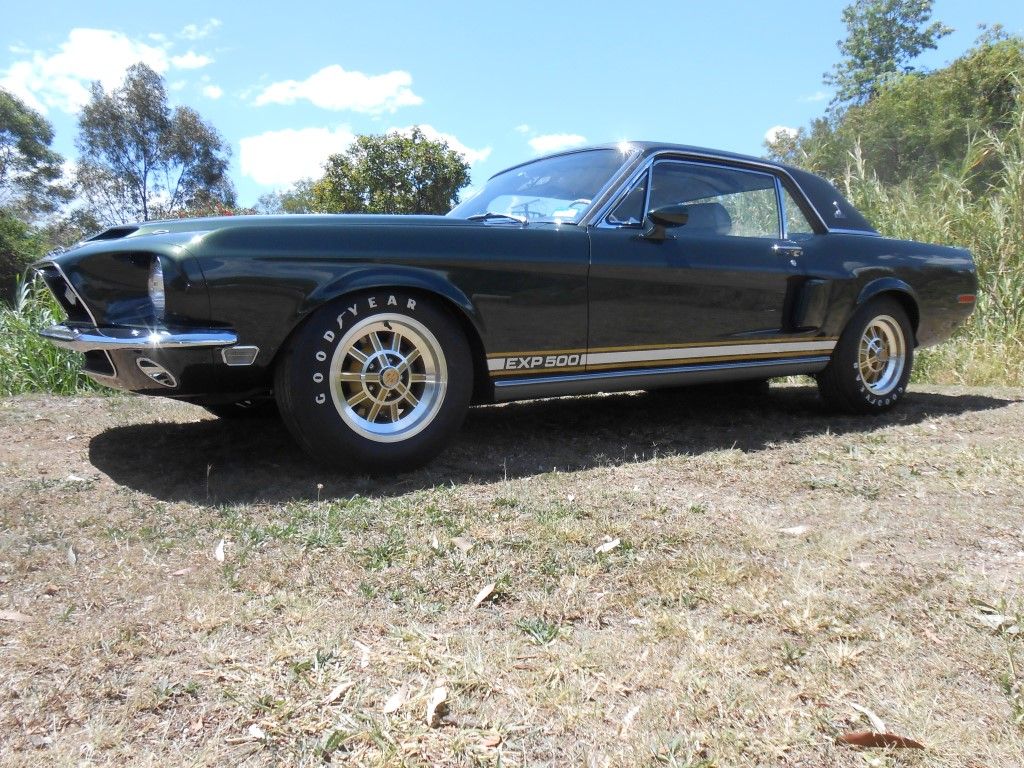 All three vehicles come with a Marti Report.