What's happening - April 2017
Posted by
hybrid
on (2213 views)
As promised, here's the April edition of the monthly Mustangtech update three months after the last one! That's kind of monthly, right?
Since it's been so long, this one will probably be a longer update than usual. The projects are in no particular order.
Chux Mach1
First up - Chux bought this Mach 1 project.
As is customary here at Mustangtech, he wasted no time getting right into it. Hats off!
Edz66Vert progress

Ed is doing a lot of work to his 66 Convertible, including new front brake setup that he's designing himself, new radiator, and a new internally regulated alternator.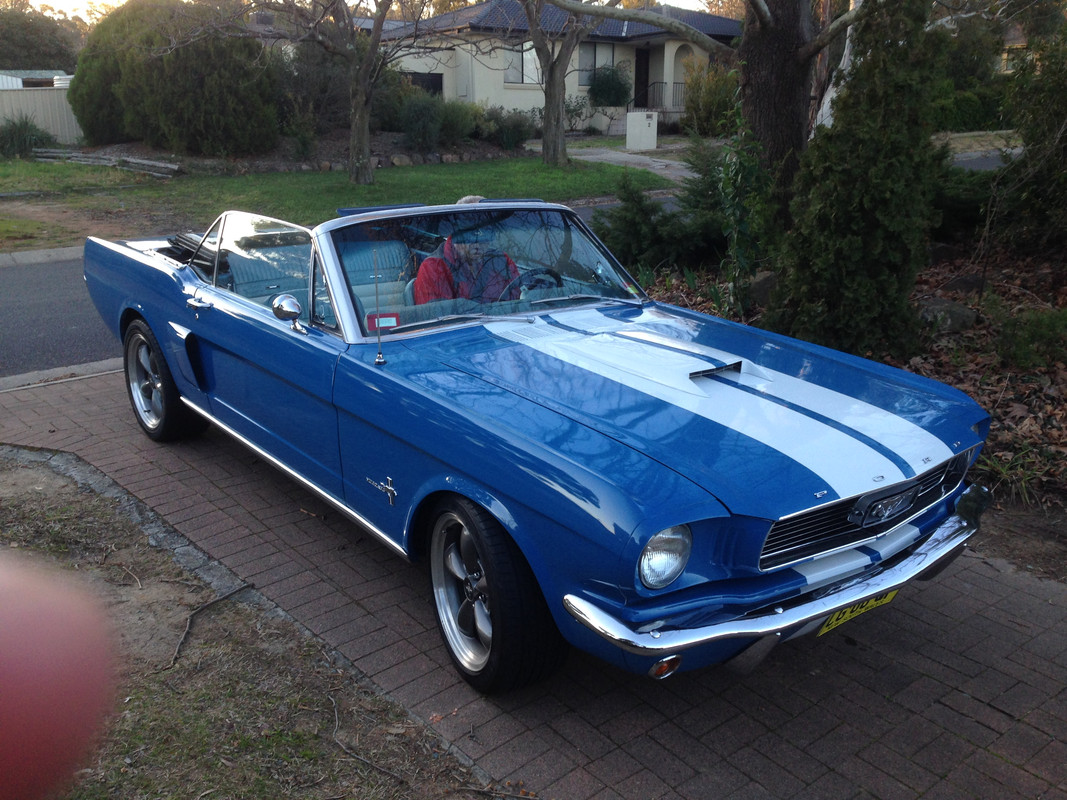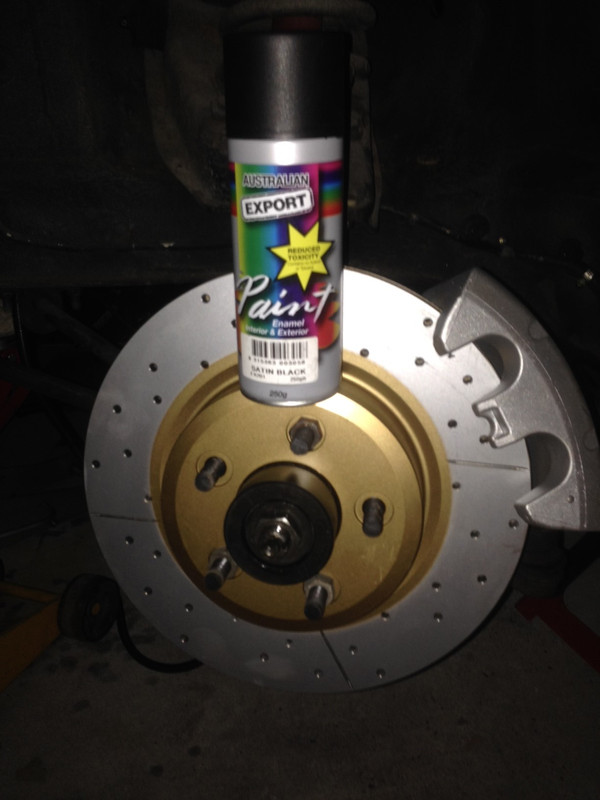 Husky's 65
Huskys lovely 65 has been getting some attention.
He's added a reversing camera, which is pretty unique.
A new summit throttle body has been fitted to try to curb an idle issue, as well as replacing some rubber fuel lines with braided items.
There has also been discussion about some kind of forced induction... stay tuned!
Mungus' Bullet clone
Mungus has been continuing work on his Bullet clone.
He's had his steering wheel covered in leather and it's come up great.
As well as this, he's been working on finding a good replacement for the stock interior paint colour.
rkmiller's fastback
Ryan has been pretty busy and hasn't had much time to work on his project.
Still, it's looking close and he's going to look at bringing the car home to he can work on it more.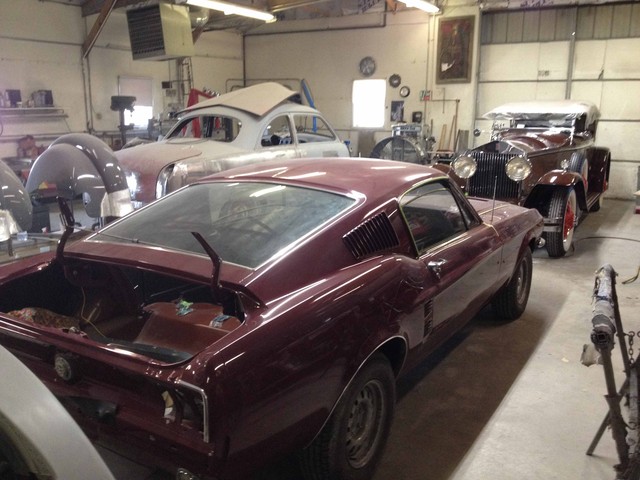 Shaun's project Lime
Project Lime is starting to see some interior work when Shaun finds the time.
He's also bought some Pypes mufflers, which I'm keen on myself, so looking forward to hearing how they sound!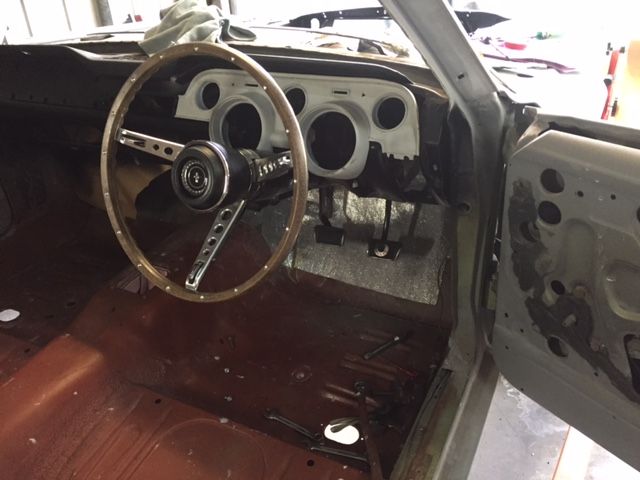 Brandy's rear end
Cage and hybrid pulled apart Brandys rear end to have a look at the diff that was acting like a locker at times.
It turns out that the LSD had too many shims in place and never would have worked properly.
We removed a shim and it measured within tolerance, although on the tighter side.
Ratio was calculated to be 2.75, which is a bit taller than we thought/hoped, but we didn't do anything about that yet.
Project Patience
Ozbilt has done a lot of work on Project Patience lately. It's really coming along now. Too many pics to post, but here's a glimpse!
Astro's coupe gets some colour!
And it looks bloody great, just quietly.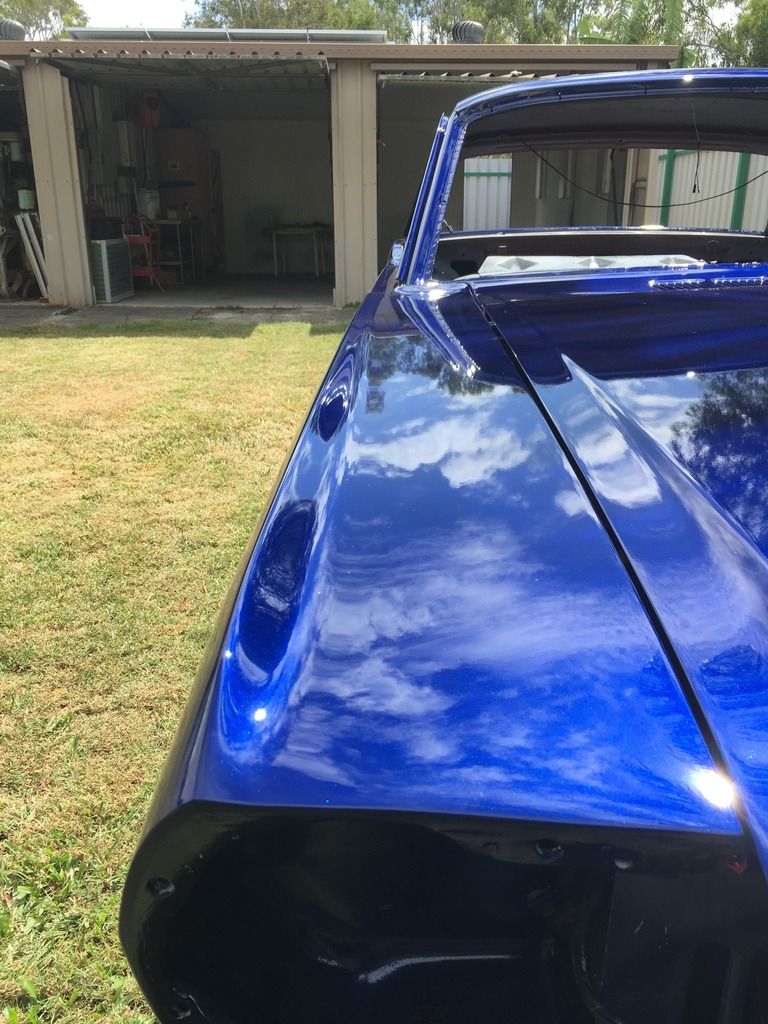 hybrid's coupe - updated PCV/Catch can
I have re-designed the catch can setup to include a PCV valve again since I didn't like the hint of fuel smell in my oil.
Obviously with forced induction you need to be mindful of pressurising the crankcase. To stop this, I have put check valves in the lines.
I have also added a line to the supercharger intake. The design is illustrated below. The arrows indicate check valves that only allow air to flow in one direction.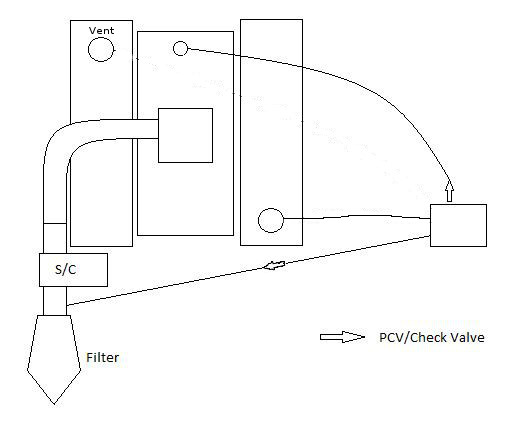 What I hope with this design is:
1) during periods of vacuum, the PCV will do it's job normally. The check valve in the supercharger line will ensure that only air from the crankcase is pulled.
2) During periods of boost, the check valve in the PVC line will stop the crankcase being pressurised and will also ensure that the supercharger only pulls air from the crankcase.
So far it seems to be working as intended.
PCV is installed to the catch can.